Thomas Petersen biography

Thomas Petersen is the most successful Hard Trance producer from Scandinavia. He lives in Sweden, in a city called Kungsbacka.

Since 2006 has Thomas released and remixed more than 15 vinyl singles and even Maxi-CDs on big record labels such as Mental Madness, Tunnel Records, Drop Out, Cuepoint, Spin That, High 5, Global Airbeatz, Drizzly and done official remixes for world famous artists like DJ Dean, Brooklyn Bounce, Discotronic, Pulsedriver, Accuface, Jan Wayne, DJ Gollum, RMB, Alex Megane vs. Marc Van Damme, Empyre One, DJ Space Raven, Mario Lopez, Discotronic, Wavetraxx, DJ Sakin, Torsten Stenzel, Mayumi Morinaga (from Quake Records in Japan) to just name a few.

Petersen is also the co. producer of acts like Soulcry, Gainworx, Lisaya vs. Petersen, Empyre One vs. Petersen, Imperion and many more.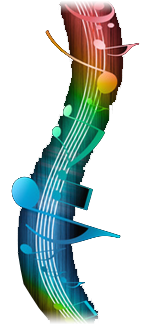 Thomas productions and remixes are featured on more than 200 CD compilations from Sony Music and Universal Music such as Future Trance, Dream Dance, Hard Dance Mania, Trancemaster, DJ Networx, Gary D.Trance, Tunnel Trance Force, Quake Trance and lots of more.
Together with producers like DJ Space Raven (S.H.O.K.K., Nolita, Andoria, One Tree Hill etc...) and Lisaya, has he also written and produced singles for DJ Sakin, Alex Bartlett etc...
Thomas has also worked with the world famous group ERA (Nr. 1 World Hit singles like Ameno) and the lead vocalist from ERA sang on "Soulcry - A Life So Changed Part I & II", one of Thomas biggest hits. That single had also remixes from Talla 2XLC, Empyre One, DJ Space Raven, Ace Da Brain, DJ Tandu aka. Ayla, Thomas Petersen vs. Gainworx.